Top of Best Rated Air Purifiers to buy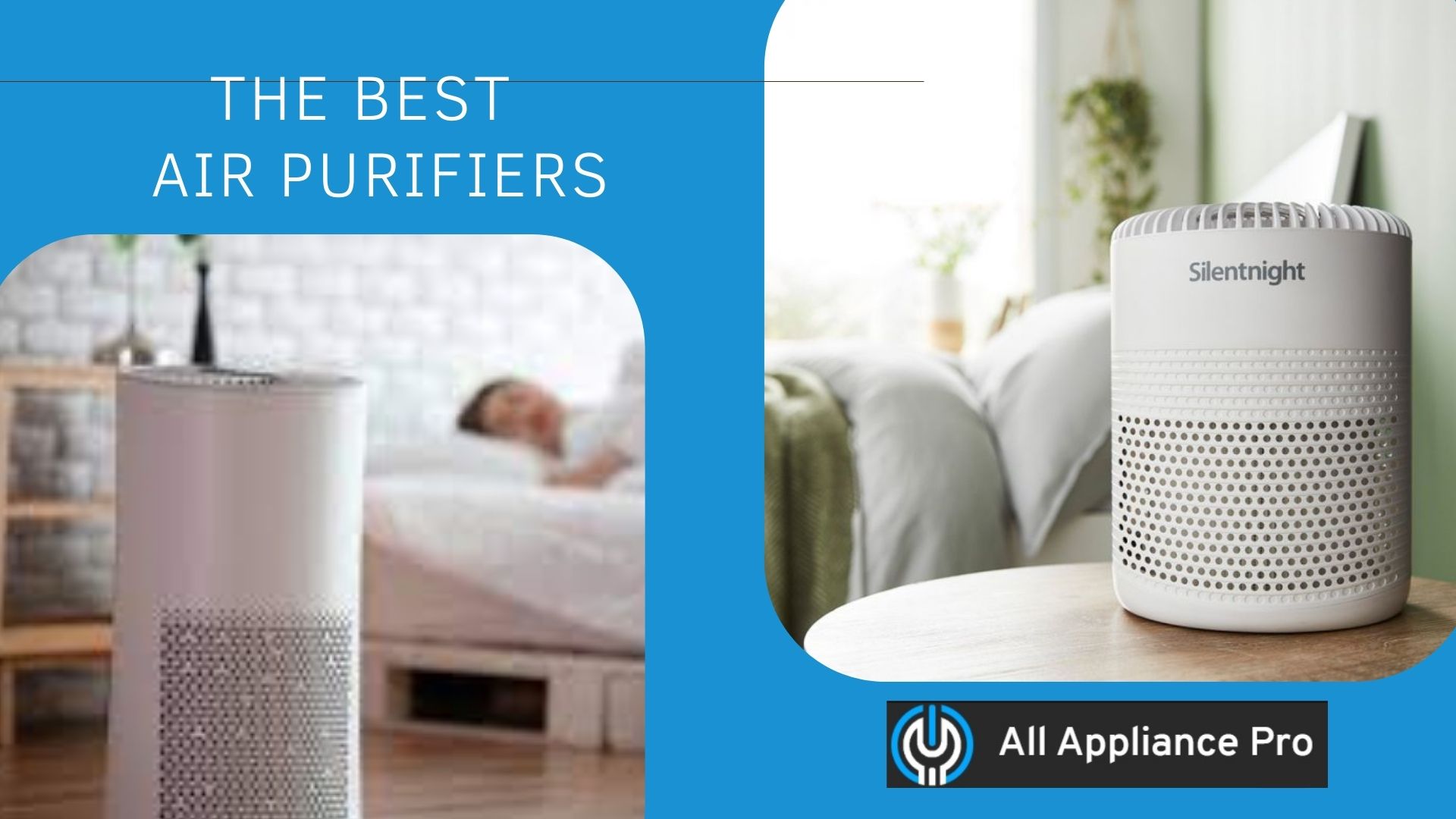 How to choose the best Air Purifier
Even if you are a person who regularly cleans the house, there is one thing that you cannot purify on your own, and that is the air, which is why it is important to have an air purifier at home. Many people don't think about it, but air purifiers help filter out many dangerous airborne particles. You should pay special attention to this if you have allergies, have pets who shed, or simply want to improve the quality of the air you breathe. Air purifiers with HEPA filters will help people with chronic allergies or asthma breathe better, but even for a healthy person, this is an important purchase.
Of course, there are a large number of air purifiers that meet certain requirements. Some of them have pre-filters to trap larger pet hairs, others specialize in trap being very small particles. Thus, in order to choose the best air purifier for your home, you need to understand what criteria it should meet. If you're not sure where to start, browse our top of the best air purifiers by category to find the one that suits you best.
The Best Air Purifier Review
Our Top of Best Air Purifiers to buy
Best Overall Air Purifier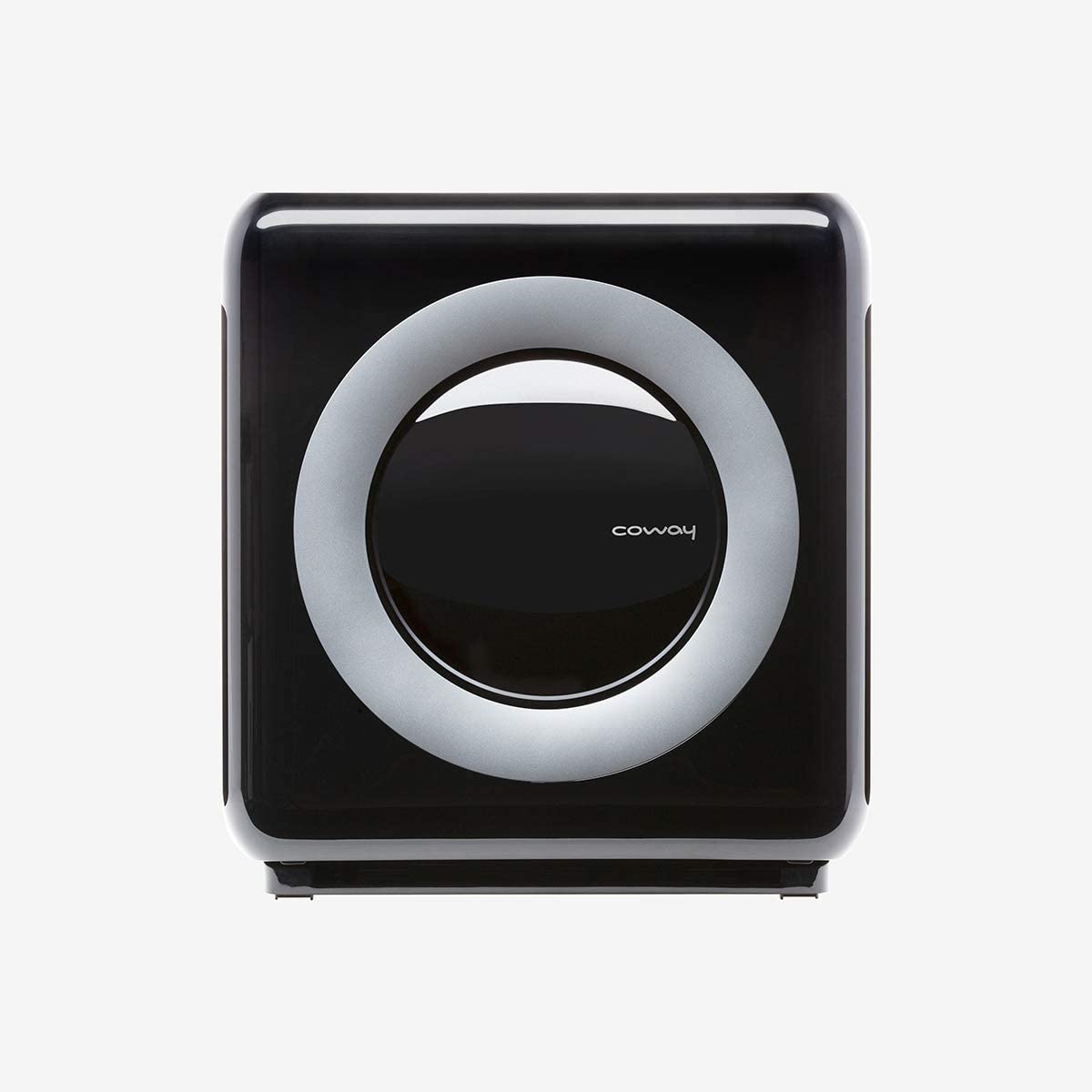 If you are looking for the very best option on the market, then The Coway AP-1512 HH Mighty is definitely worth checking out as it is one of the quietest machines of its size. Moreover, it offers a large number of interesting options such as several fan speeds, programmable timer and a filter indicator light. On top of that, the Coway uses little energy, making it one of the least expensive air purifiers of its caliber. An ionizing function is another amazing feature of The Coway Mighty. Also, this model has several replaceable filters such as true HEPA, washable prefilter, odor filter and bipolar ion filter, which are also quite cheap.
For those who care about design, it is worth knowing that The Coway looks good, is black and white, and is compact, which does not affect its performance.
---
Best Value Air Purifier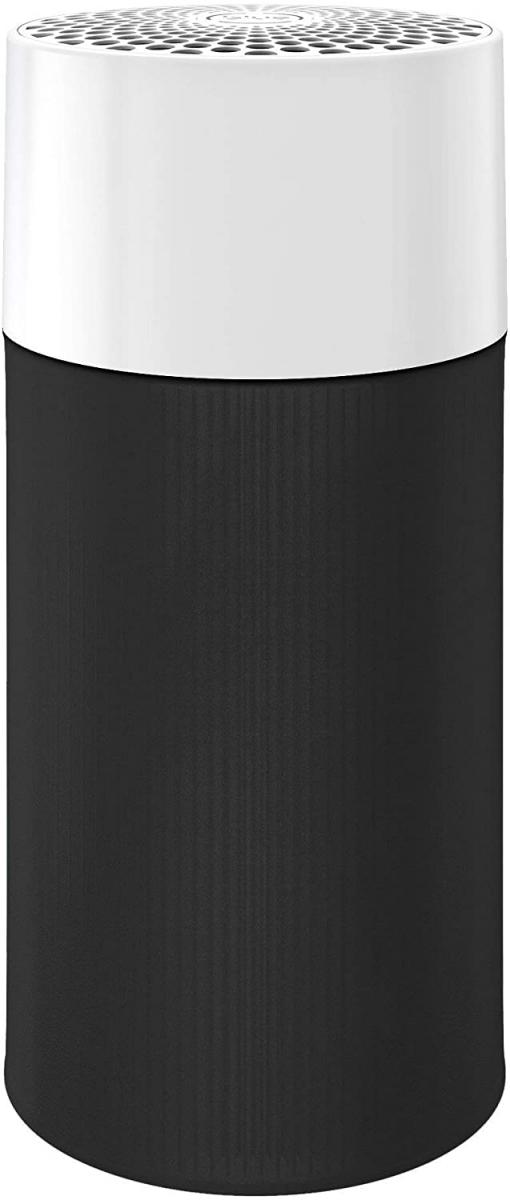 This air purifier for small spaces offers excellent quality for its price. While it only costs $ 114, it still has excellent performance. The Blue Pure Purifier is made for rooms between 100 and 175 square feet, so it is ideal if you have a small room. Also note that the Blue Pure Purifier is quite quiet and has a noise level of 17 - 46 decibel.
The purifier has a 3-part filtration system that can purify up to 99% of airborne pollutants (such as smoke, allergens, odors, mold spores, dust, etc.). Pay attention to filters! Washable pre-filter captures large particles (pet hair and dust), activated carbon filter removes common odors (cooking, smoke, etc.). Thus, this air purifier not only has a low price, but also does its job perfectly.
---
Best Air Purifier for Large Spaces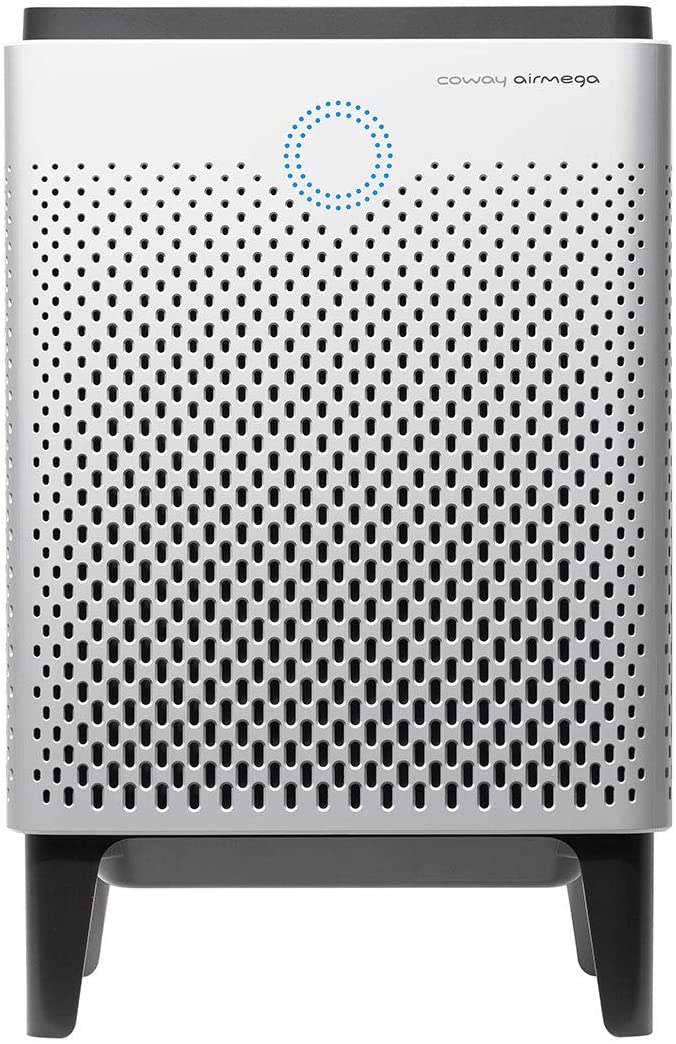 Coway's Airmega 400 will be your best choice for large spaces as it has both a dual carbon and a true HEPA filter, allowing it to purify large spaces much faster and more efficiently than other quality air purifiers. Coway reports that this Air Purifier can purify indoor air up to 1,560 square feet, but for better results it is recommended to use it in smaller rooms. However, the high price of this model is still justified by its high efficiency.
Due to the large number of features, the Airmega 400 is large enough, but trust us, they are worth it. The Air Purifier offers you display shut-off and a programmable timer which is undoubtedly very convenient for most buyers. It also has 4 speeds and various filters such as dual true HEPA carbon filter, washable pre-filter and CADR. Also, the Airmega 400 will not bother you with noise, as it only reaches 22–52 dB.
---
Best Budget Air Purifier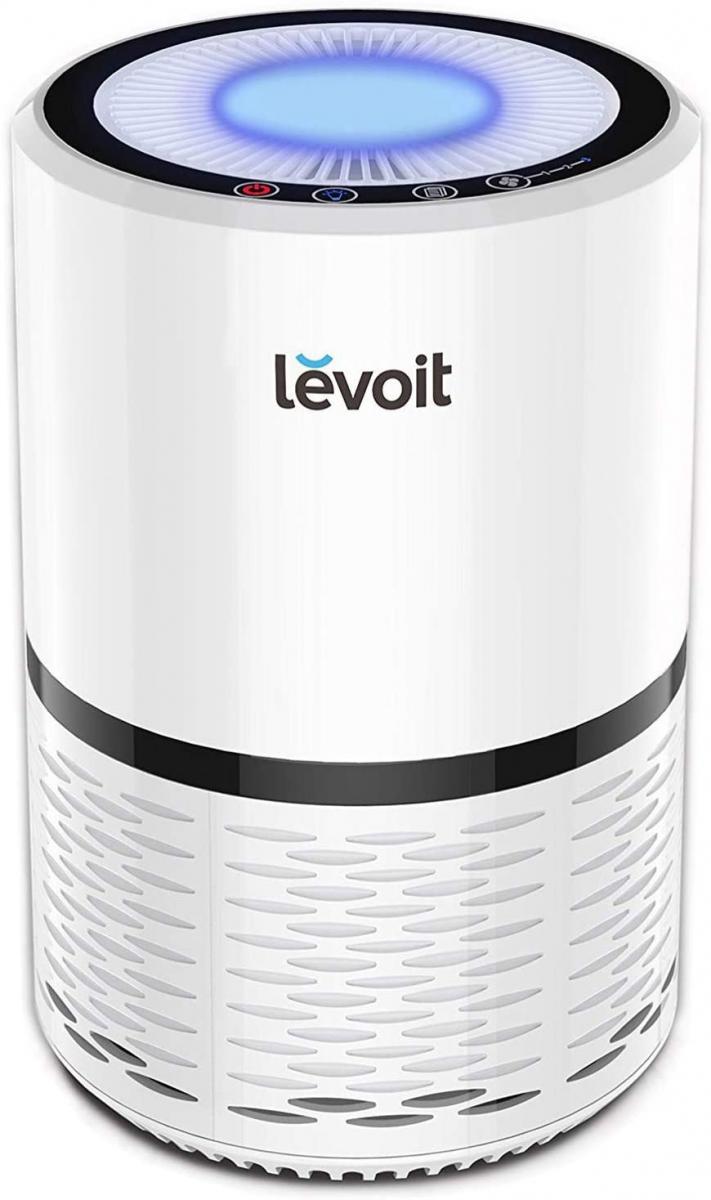 The Levoit LV-H132 is not only a budget and quality purifier, but it is also compact and portable, making it easy for you to move it around your home. It also has 3 speeds and true HEPA, carbon filter, disposable pre-filter and CADR for smoke and dust. This air purifier can clean a room of 129 square feet, and the noise level reaches a maximum of 50 dB.
However, please note that due to its budgetary price, it lacks the features of a programmable timer and the pre-filter isn't washable. Thus, you will have to pay about $ 30 for a replacement. It may also not be the best option for those with sensitive sleep, as Levoit air purifier may be slightly loud on higher settings. Thus, if you really cannot afford to buy a higher price model, then the Levoit LV-H132 will be the best option to start.
---
BEST Hepa Air Purifier for Allergies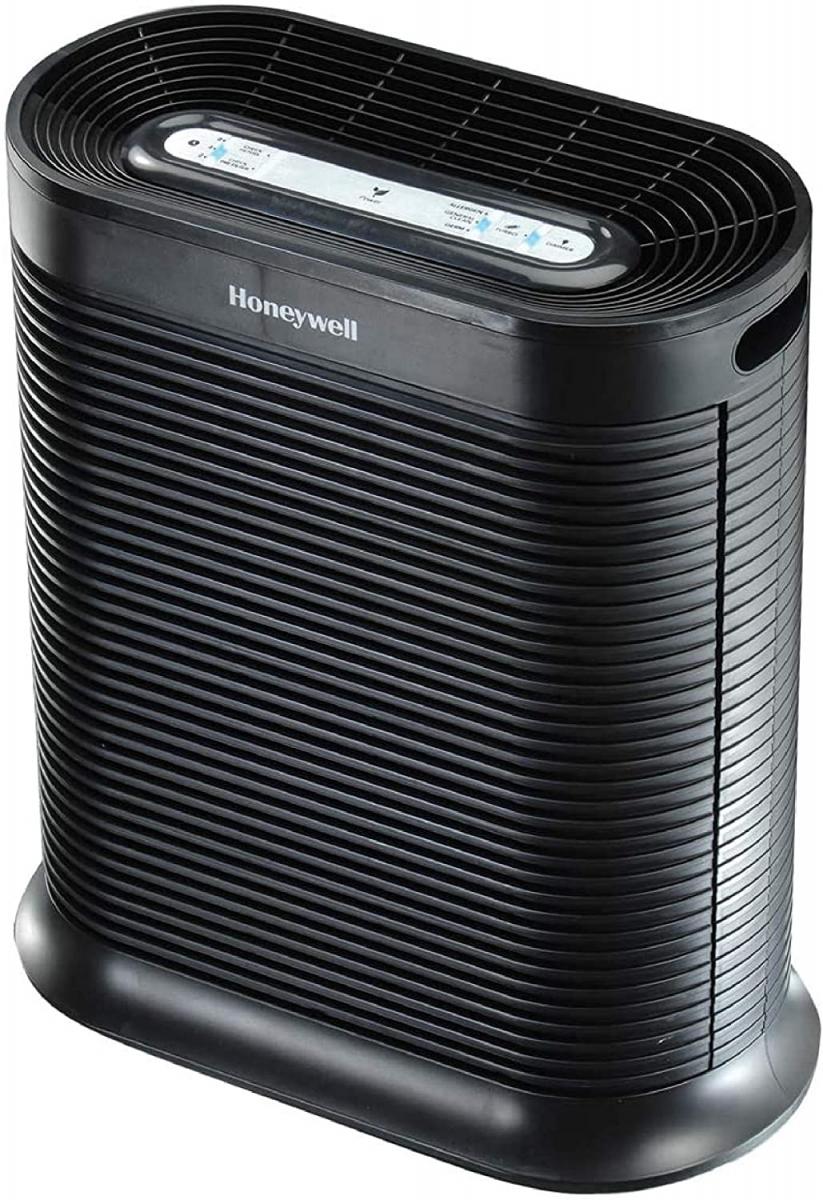 Honeywell's model would be the best option for anyone looking for a best HEPA air purifier for allergies as it is HEPA-certified. Thus, allergies don't need to worry, as Honeywell's air purifier can remove fine particles as well as common allergens from the air.
Also this air purifier comes in five different sizes, so you can choose the one that suits your room. Thus, there are options from small rooms (about 75 square feet) to very large (465 square feet). Also, this model is unique as it cleans the air as often as five times an hour and removes up to 99.97% of tiny airborne particles, including viruses. Thus, this Honeywell's model will have guaranteed quality at an affordable price.
---
---
Best Hybrid Air Purifier and Heater

Surely, when you see the cost of this Dyson model, you will think that it is greatly overpriced, but after examining the features of this air purifier, you will be pleasantly surprised. Its uniqueness lies in the fact that it combines a heater, fan, and an air purifier at once. Thus, you do not have to spend money on three devices.
Also this triple-duty machine has all the air purifying features as Dyson's Pure Cool, but also offers a heater to keep you warm on a cold winter evening. If you install the Dyson app, you can deliver real-time air quality reports. Thus, the triple-duty Dyson machine is a unique and innovative solution that is perfect for your home.
---
Best Air Purifier for Nurseries and Bedrooms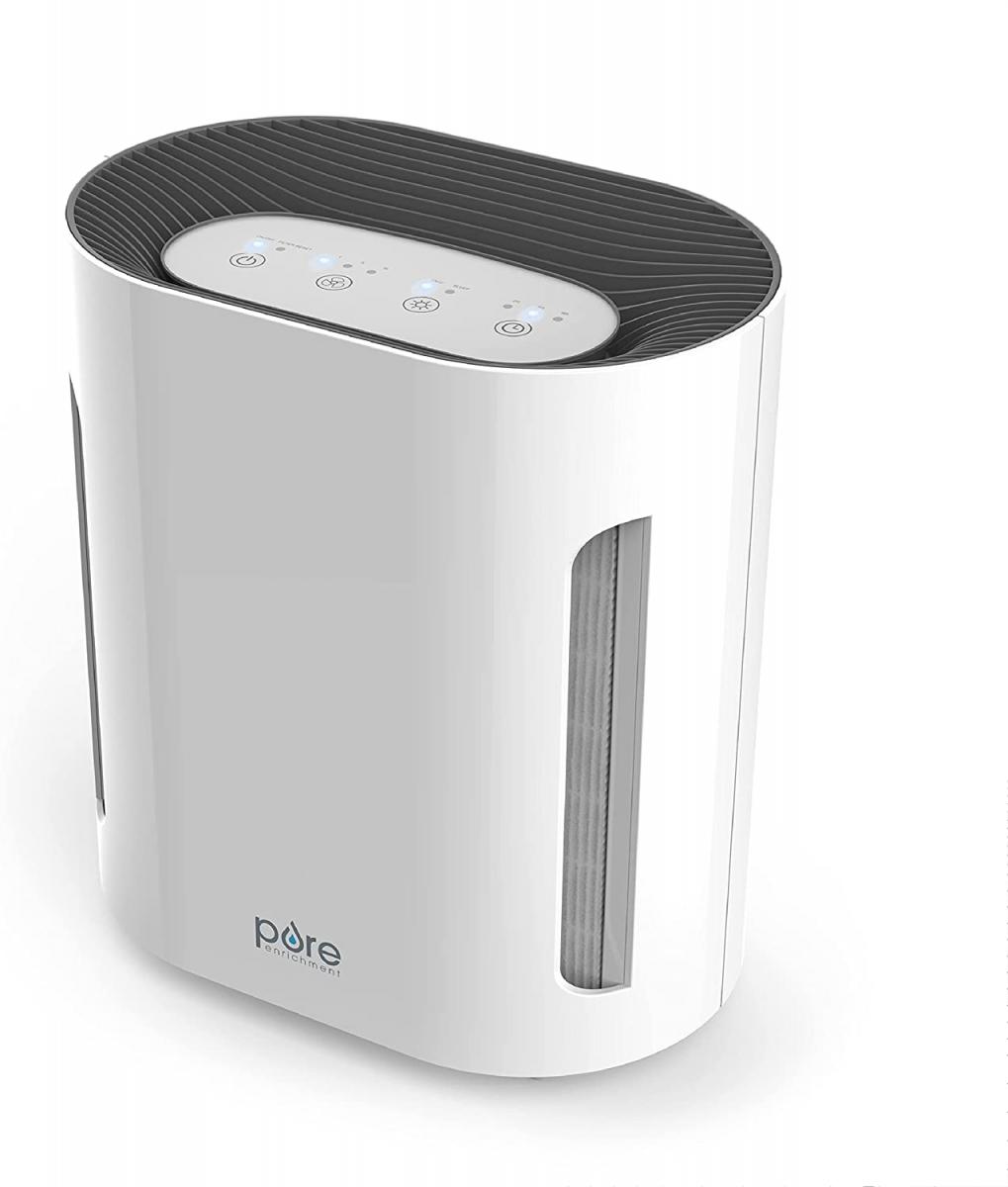 The PureZone 3-in-1 True HEPA is an inexpensive and at the same time quality air purifier that looks good and has great performance. Its small size does not affect performance in any way, as it is still quite quiet (30-50 dB), and also has an automatic timer that will turn off the device off when you fall asleep or leave the house.
This air purifier can clean a room up to 200 square feet and also has a true HEPA disposable pre-filter, carbon filter, UV-C light and CADR for smoke and dust. It also has three speeds and a five-year warranty, which is quite a lot compared to similar air purifiers. Note, however, that this model has a weak fan which limits its performance somewhat, however this model handles most common air particles. Thus, it more than justifies its costs and if you are looking for a quiet air purifier that will not interfere with your child's sleep, then PureZone 3-in-1 True HEPA air purifier is a good choice.
---
Best Portable Air Purifier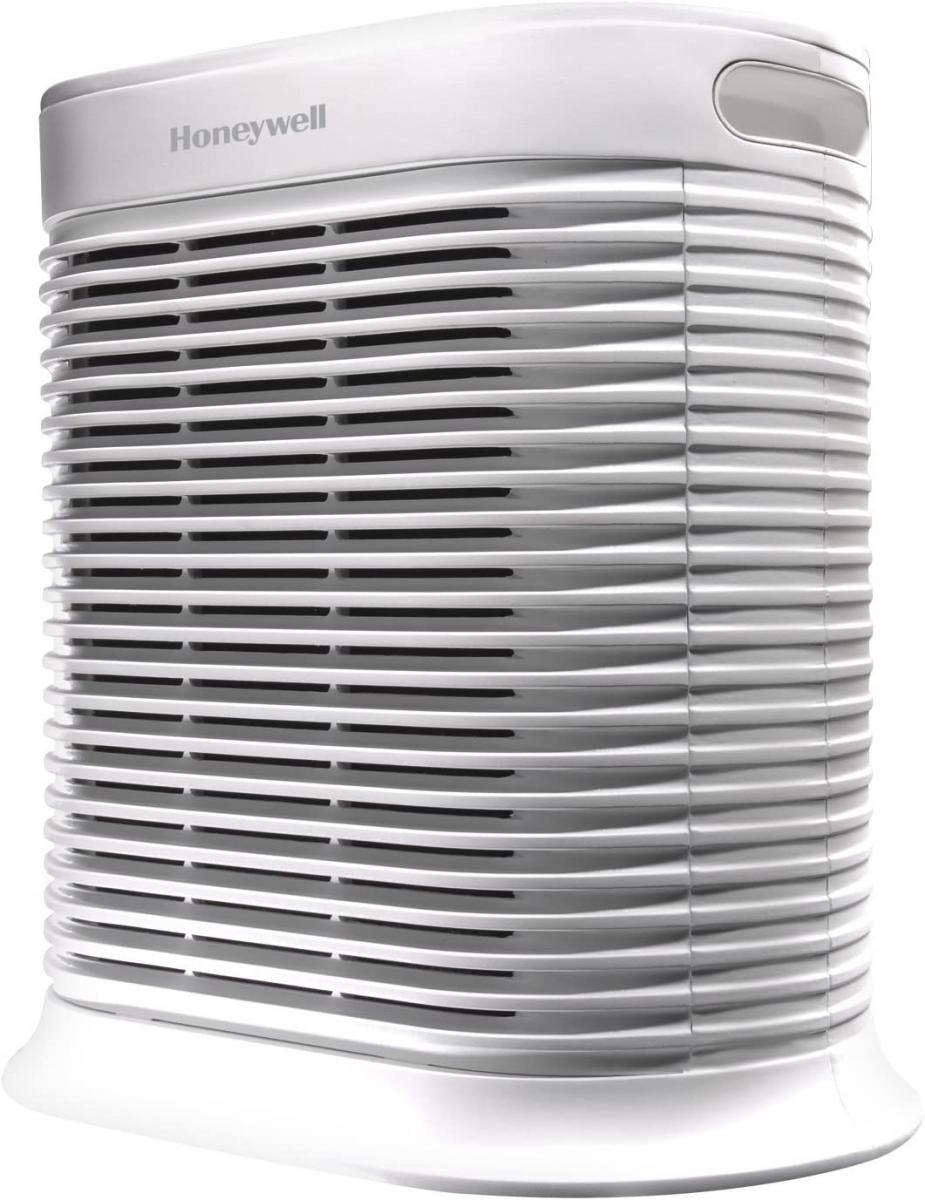 The Honeywell HPA300 is an excellent choice as it not only effectively cleans relatively large rooms (up to 465 square feet), but is also portable and easy to use. Thus, you can easily move the Honeywell HPA300 air purifier between rooms to purify air. Moreover, it has 4 speeds, while other devices often only offer 3, and even at the highest of them it is relatively quiet than other similar models.
Also Honeywell HPA300 has other interesting features such as a programmable timer that will automatically turn off the device when you fall asleep and adjustable control panel lights. Also, this air purifier has one of the best CADR ratings for smoke, dust and pollen from our top. However, before purchasing this model, please note that the true HEPA filter and pre-filter must be replaced every 6-12 months as they are disposable. However, this model still does its job well and offers a lot of features at a reasonable price. Thus, if you are looking for a good and inexpensive portable air purifier, you can buy Honeywell HPA300.
---
Best Air Purifier for Odor Removal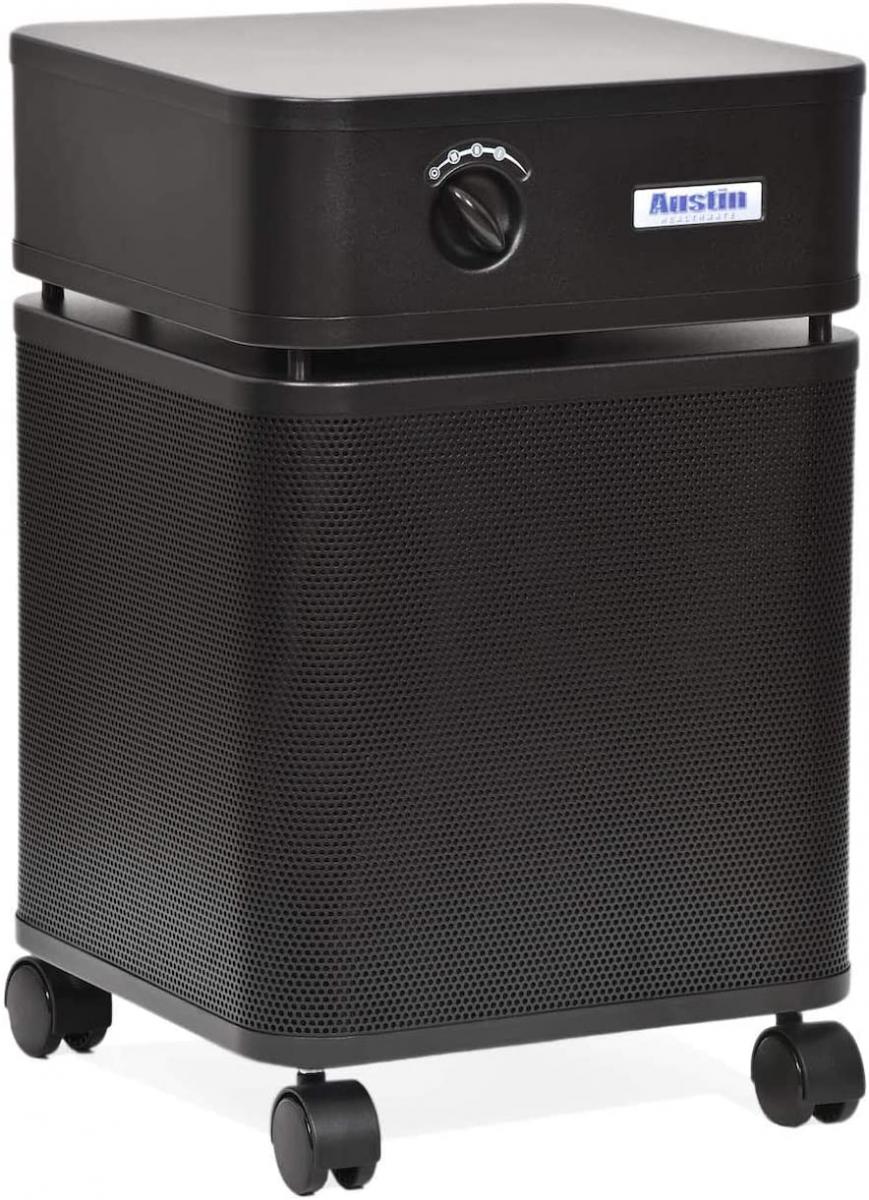 The Austin Air HealthMate HM400 is the last, but not least, model on our list that is capable of trapping 99.97% of all polluting particulates thanks to its true medical grade HEPA filter. You should pay attention to the fact that 360 degree intake system draws air into all sides of unit, passing air through a 4 stage filter. It is this 4 stage filter that protects against a wide range of indoor air pollutants such as pet dander, dust, pollen, and gases. Also The Austin Air HealthMate HM400 has 3 speed settings for fan and over 780 cubic inches of activated carbon and zeolite filtration (which helps remove chemicals, gases and odors).
Of course, the given model has a true HEPA filter which captures particulate pollutants. Thus, The Austin Air HealthMate HM400 reduces night time allergies and asthma attacks, wheezing, sneezing, coughing, and strengthens the immune system. So, by choosing The Austin Air HealthMate HM400 air purifier, you get everyday protection from indoor air pollutants with 4 stages of filtration. The price is somewhat expensive, but this purifier and all its amazing features are well worth the money.
Bottom Line
Of course, choosing a high quality air purifier is not easy, but you should spend some time learning the basics that are relevant to you. Thus, you will be able to choose the best offer for your room. It is worth noting that air purifiers directly affect our health and immune system, so you should not save money and buy the cheapest one, as it often lacks most important and convenient features.
If you are allergic, please pay attention to the presence of a true HEPA filter, as this will be the most important factor for you. If you want to buy an air purifier for your child's room, then look for the quietest model so that it does not interfere with his sleep. If you are in college or just live in a small room then consider small room air purifiers. The portable version is suitable for those who often move or like to move the air purifier from one room to another. Study your needs and you will surely find the model that will meet them.