How to Choose the Best Washing Machine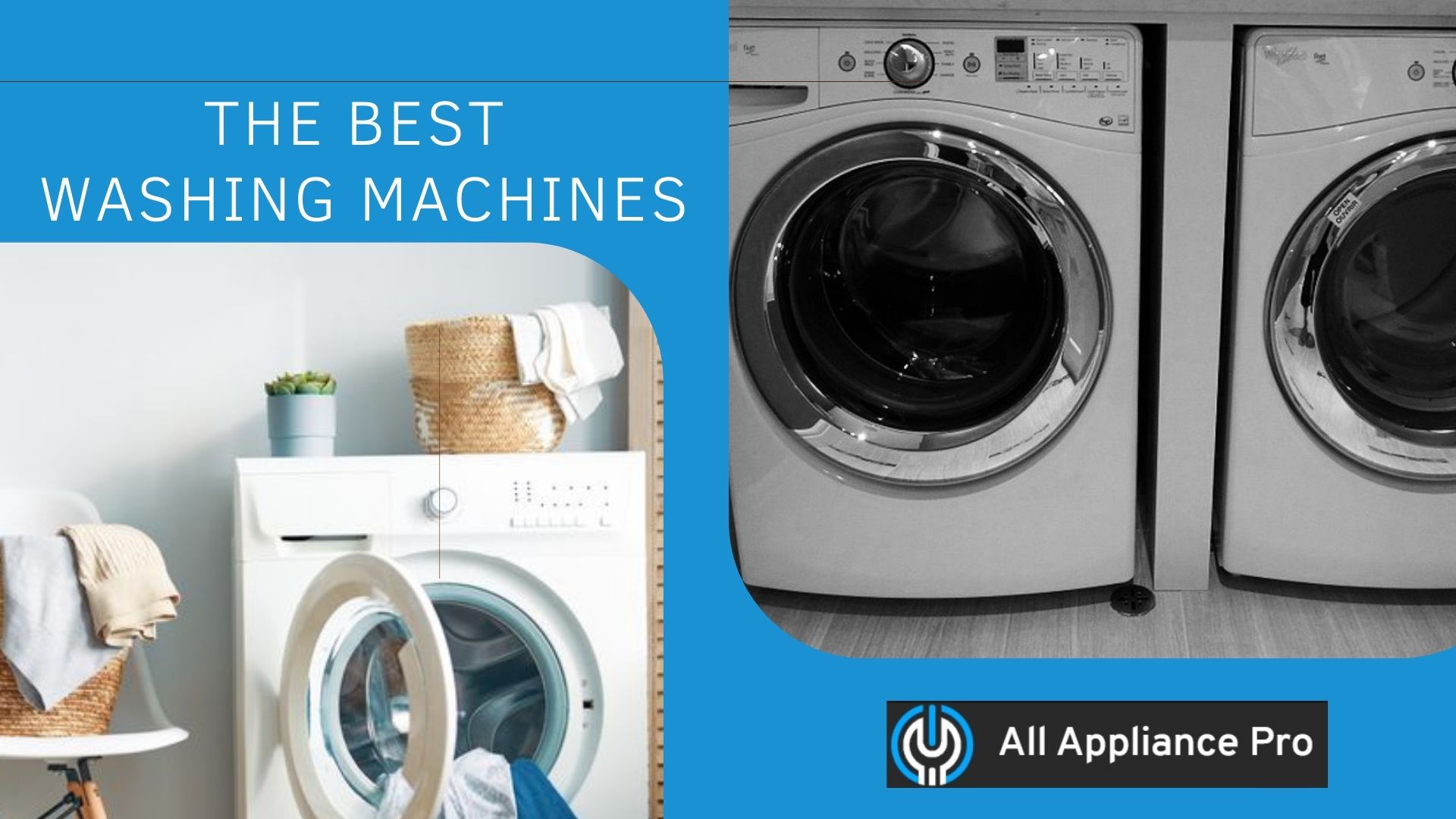 How to choose a washing machine
Every family is faced with such a routine as dirty clothes that need to be washed. Of course, to accomplish this task you need a good washing. However, many people have no idea how to find a good washing machine that will suit both requirements and budget.
Prices for washing machines can be very different and typically range from $ 400 to $ 2,000 or even $ 3,000 depending on capacity, type, and features. While many people hate doing laundry, a good washing machine can make your day easier. There are a large number of machines that meet the needs of the buyers. For example, there are multitasking machines that give people the ability to wash two loads at once. Also be all-in-one front loaders that go straight into dryer mode. This way, you can find one that suits your budget and needs.
So, if you want to pick the best washing machine, you can browse the top in different categories. You will then be able to view more detailed information about these washing machines and learn how to choose a machine according to your wishes and needs.
The best washing machines 2021
Types of washing machines
Before diving into the types of washing machines, you have to answer one question: do you like loading laundry from the top of a washing machine or bending to load a front-loader? Having answered this question, you can already decide which washer you need - top-loading or front-loading. However, if you are still undecided, review the information for both types. Find out what is the difference between top-loading and front-loading machines.
Top-loading and front-loading washing machines
As mentioned, the first thing you need to know is whether you want a front- or top-loading washing machine. While you probably won't see the difference in your clothing, many experts say front loaders do a little better. However, you need to choose based on your own preference.
A front-loading washing machine
If you are looking for an energy-efficient option, then a front-loading washing machine is the right choice for you. The advantage of this washer type is that it uses less water in each load. After the machine detects the weight and type of clothes, they fall into a small space with water, which is added by the machine. It's also worth noting that front-loaders do a great job with large items like comforters.
Also note that such a washing machine can be tacked with its matching dryer and located anywhere with water, electrical connections and venting. This can be good for many people who don't have enough space. However, please note that you will need to clean the gasket and dispenser. Also, be sure to let the drum dry to prevent odor. Failure to do this can lead to mold growth and a musty smell. Since after washing, water often puddles in the door gasket, so you need to pay special attention to this.
A top-loading washing machine
If you are looking for a more standard and traditional option, then the ф top-loading washing machine is likely to suit you. Many customers prefer this type of machine, as the chance of mold growth is much lower. Since the water in top-loaders drains down and out, you will have fewer problems with having to constantly remember to clean the gasket and dispenser. However, any machine needs attention, so you will need to clean the tub and dispensers about once a month and that should be enough to keep it in order. Even though a top-loading washing machine uses more water than a front loader, it still remains energy efficient and provides excellent washing performance.
If you buy top loaders without agitators, then your clothes will be washed more neatly, since there are large loads for them. Clothes are gently bounced under a shower of water and get clean. And, on the contrary, having bought agitator models, they will be washed less gently on fabrics, but they are cheaper. Such machines clean clothes by moving them through a pool of water. So clothes are well rinsed and detergent. Also, note that top-loaders with agitators use more water than any type of machine. If energy efficiency is important to you, then you should pay attention to top loaders without agitators.
The best washing machines
Of course, a washing machine is a big but important investment as it can have a big impact on how you do your household chores. By making the right choice, doing laundry will become more enjoyable and you can change your entire lifestyle. However, figuring out which car is right for you and your family is often difficult. Surely, you have already used the washing machine before and want the new one to have a number of functions and features.
New washing machines combine many features to help you make this chore more enjoyable. Many machines have a variety of efficient cycles to clean your dirty clothes and also offer features such as energy and water savings. It is also important to pay attention to compactness, as some machines can be quite small, but at the same time comfortable, but they will take longer to wash.
So, at the beginning of the article, you saw the top of the best washing machines according to the categories. Let's take a closer look at each of them.
Shop for the top 10 washing machines 2021
---
---
---
---
---
---
---
---
---